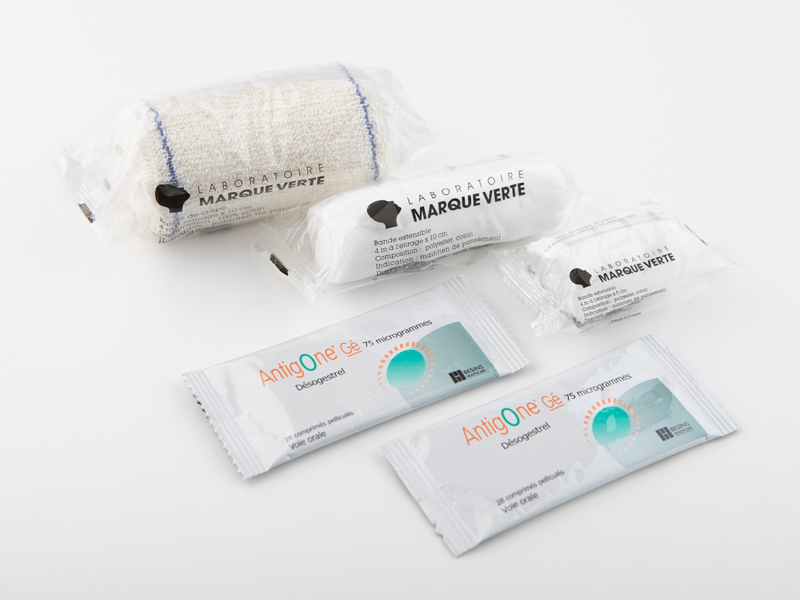 Flow Wrapping, or Horizontal Form-Fill and Seal (HFFS) is the process of making a horizontal bag from a single roll of materials.
A substrate is wrapped around the device and hermetically sealed. Products travel horizontally in a continuous motion throughout a flow pack machine. The machinery deploys a single layer of wrapping material that surrounds the product, creating a tubular shape, after which the two edges of the packaging material are joined together.
In the final station, the cutting head simultaneously seals and cuts the front of one package and the back end of another.
Flow wrapping has the advantage of not requiring sophisticated forming tools and can sometimes provide a lower cost alternative to in-line thermoforming. It is commonly applied to products where the product sterility of the outside of the product is not essential, like infusion bags or IV sets where the fluid path is sterile, and the sterility of the fluid path will be preserved by the device itself.
The process can be faster than FFS but offers less protection.