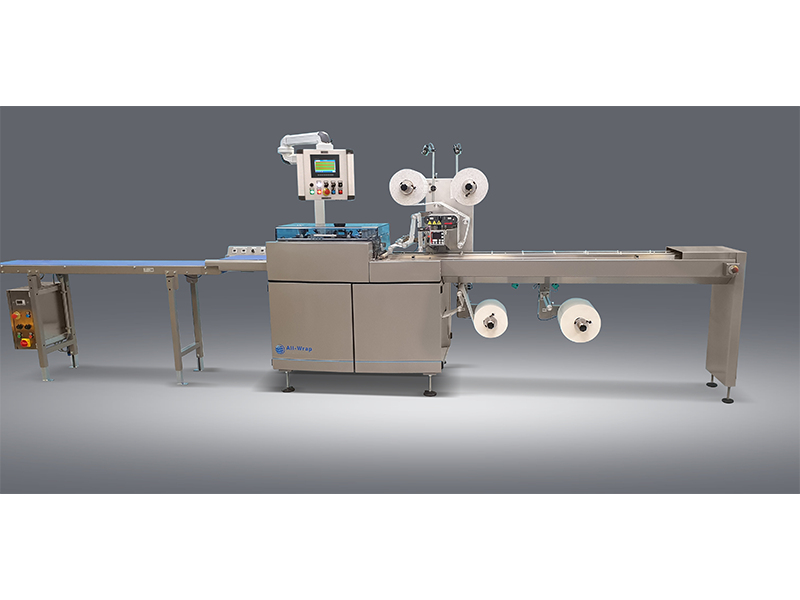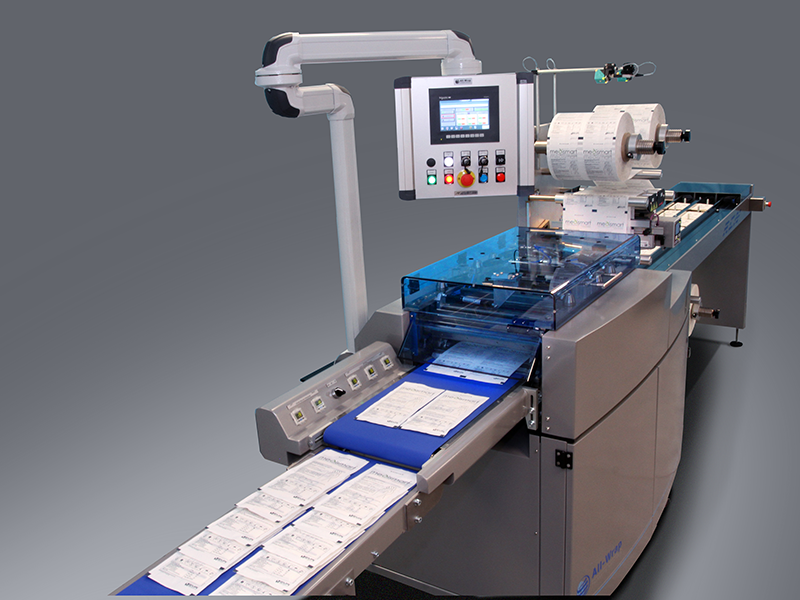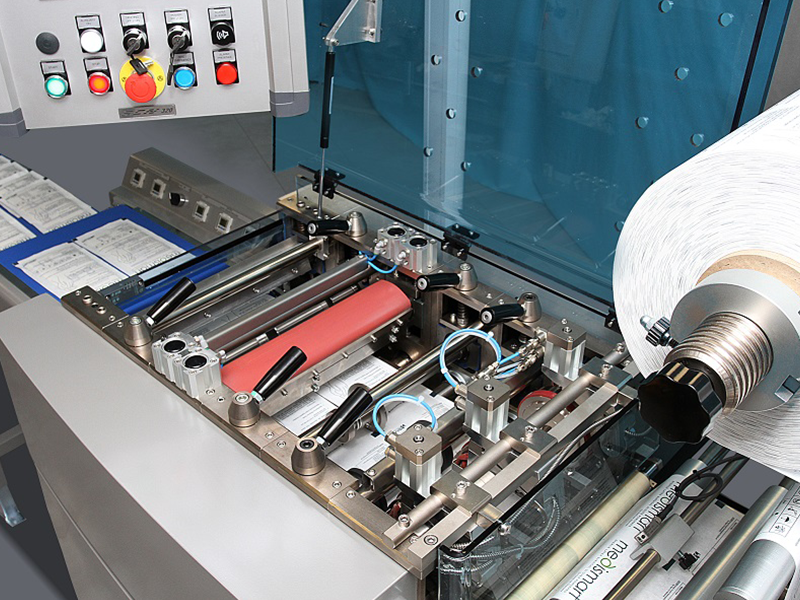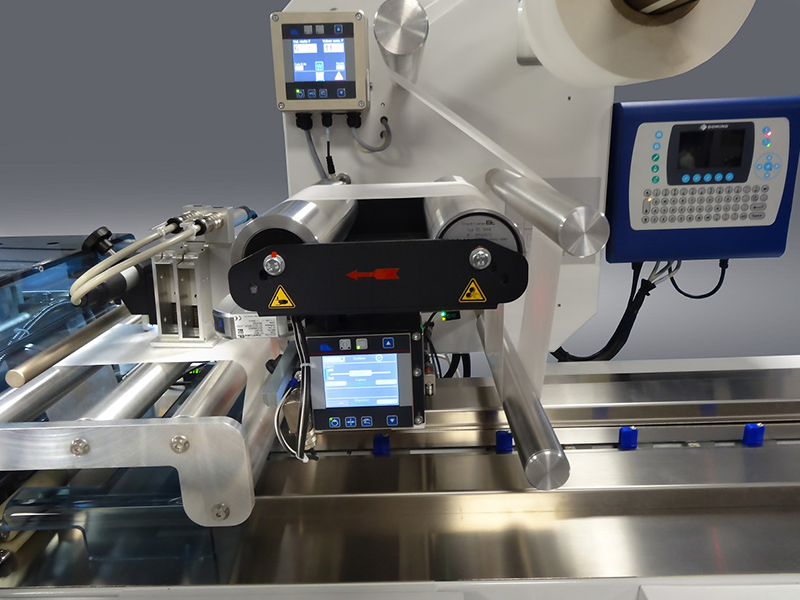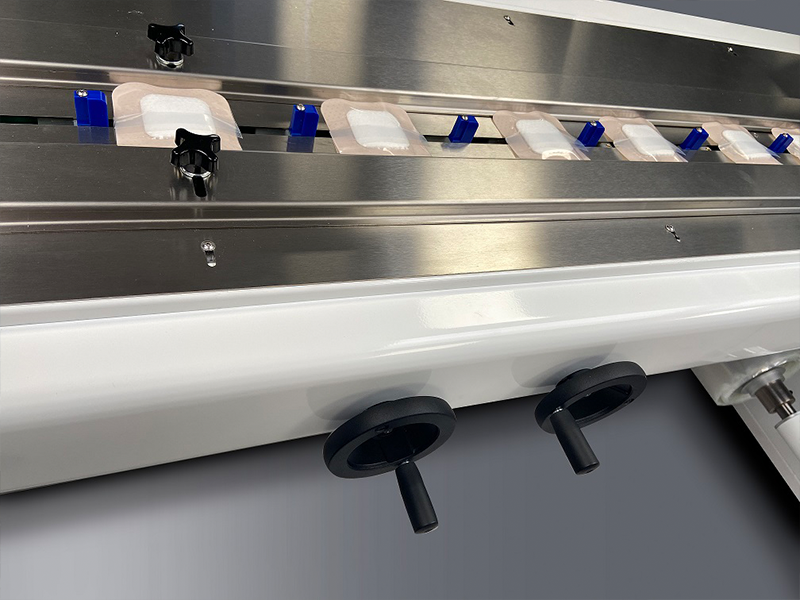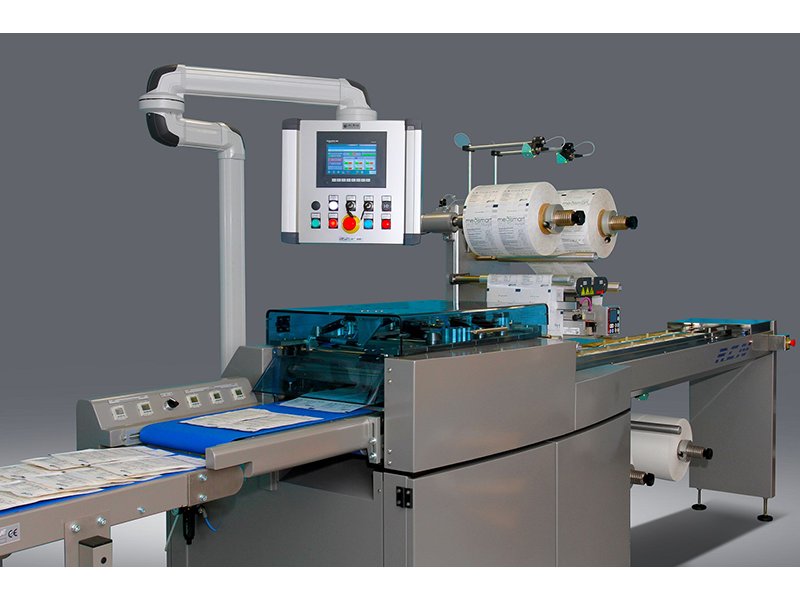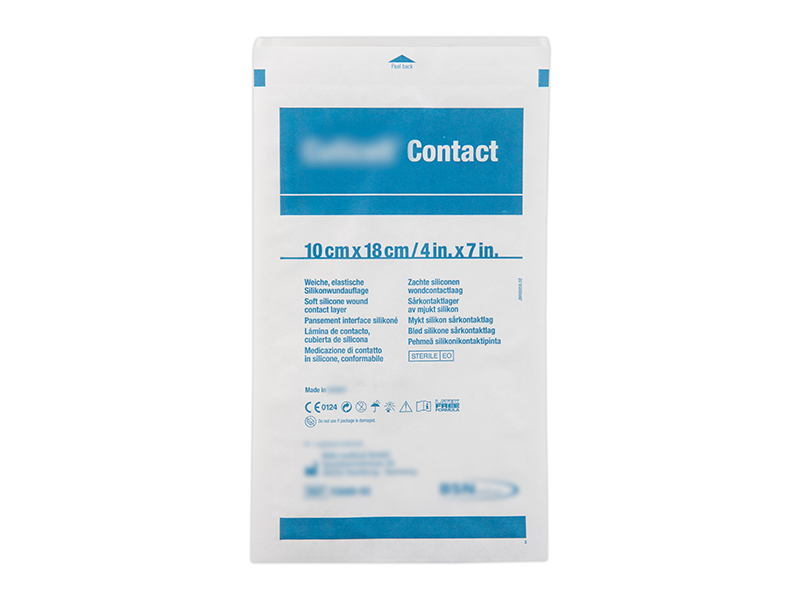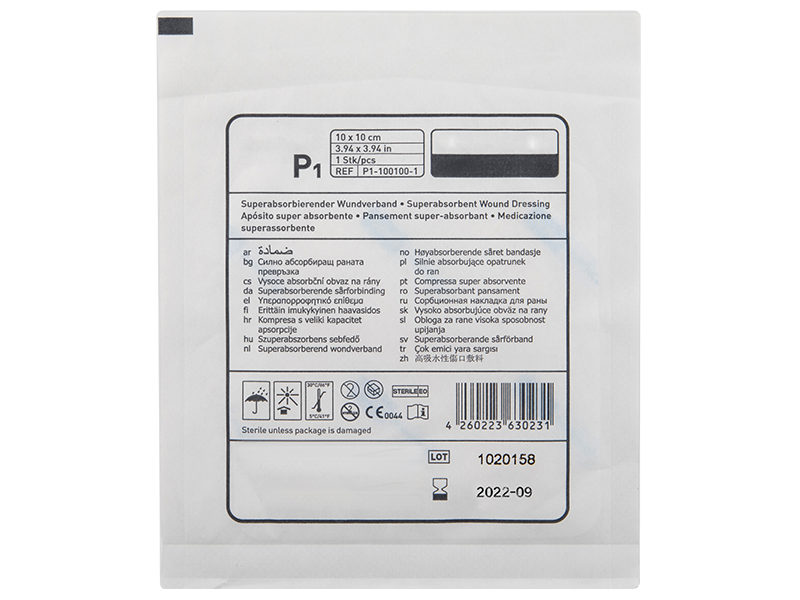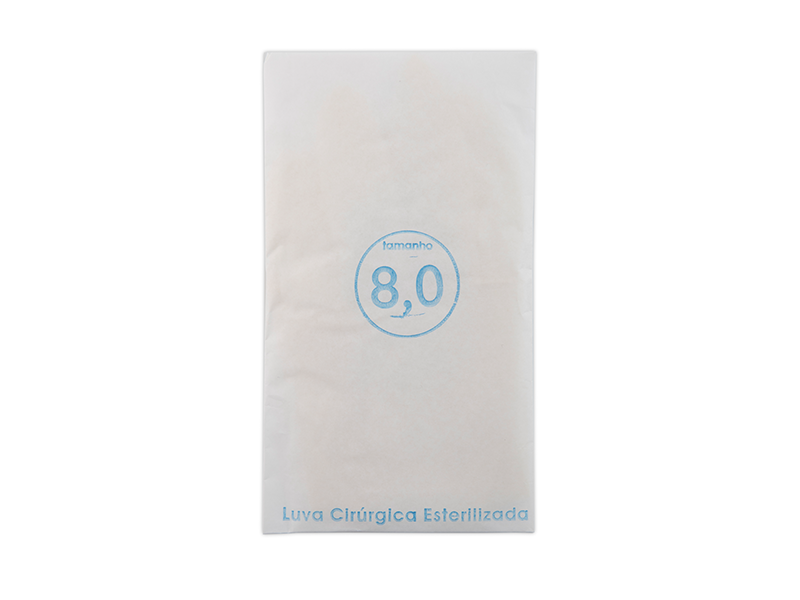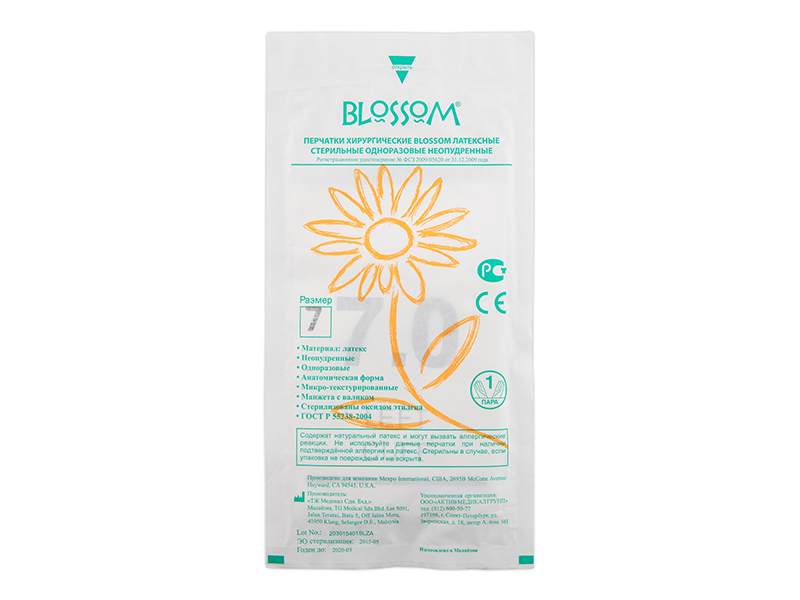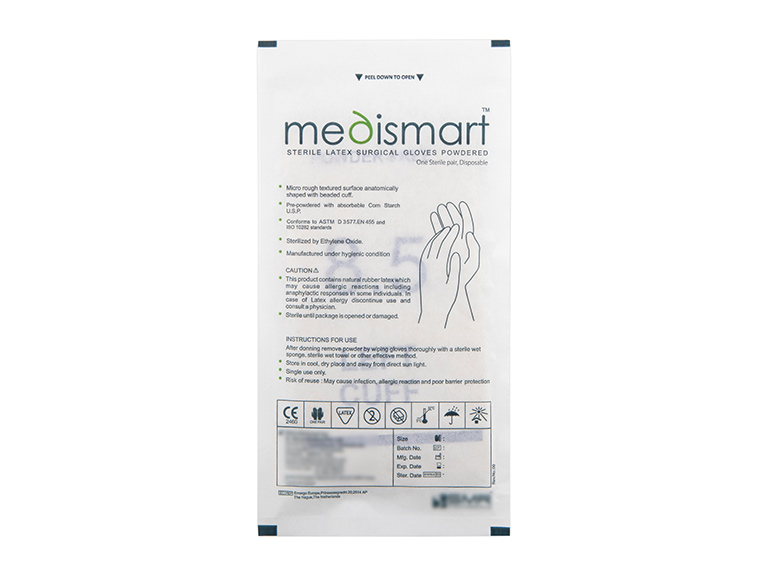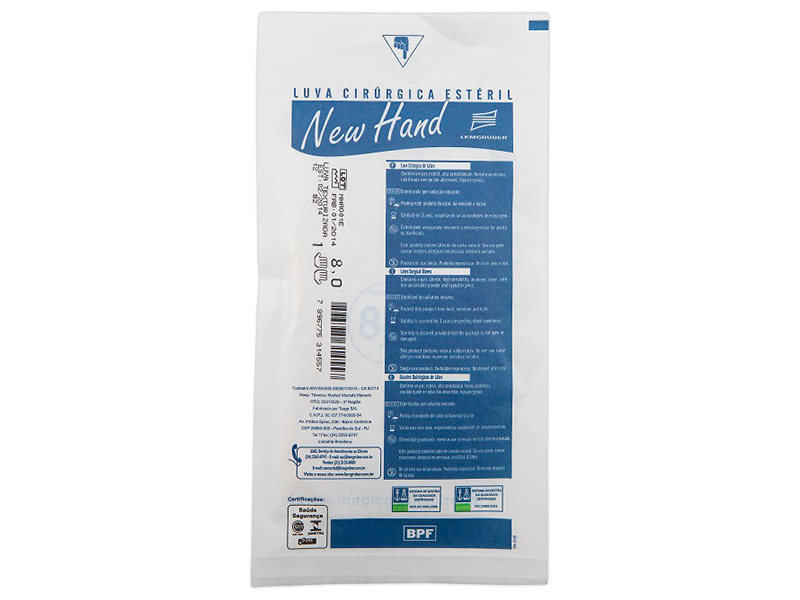 The largest in the range – the RCN 320 – produces 4 side seal flat pouches from two reels of material with the distinctive feature of doubling the production in double lane version.
This machine is particularly dedicated to the packaging of surgical gloves, surgical drapes, absorbent wound dressings and gauze swabs. Different automatic feeder systems, reject systems of non-compliant pouches as well as conveyor systems can be proposed in order to integrate this machine into an automated production line. Available in epoxy or stainless-steel version, the RCN 320 meets the standards and validation procedures required in medical or pharmaceutical environments.
Productive in single or multi-lane version.
New quieter technology.
Schneider Electric® or Siemens Simotion® automation.
Pouches up to 320 mm of width.
Our modular construction allows us to design standard machines that can be easily adapted for specific requirements.
Product Features:
Packaging material: any heat-sealable or cold-sealable material (paper, film, aluminium, Tyvek®).
Linear speed: up to 25 m/min.
Pouch width: from 30 to 320 mm.
Pouch length: from 50 mm to any length.
Product thickness: up to 20 mm.
Output: up to 150 cycles/min.
Reel outside diameter: up to 400 mm (standard).
Dimensions : L 4,00 m x W 1,25 m x H 1,85 m.
Weight: 1,000 kg (standard version).
Standard Features:
Temperature management system integrated in the CNC by six loops allowing to record for each type of product (or pouch) the temperature parameters and reuse them.
Historical data and temperature recording (production data) exportable for full traceability (required in CFR part 11).
Pre-recorded programs saved as a recipe for each type of product (or pouch) ensuring a quick size changeover.
Multiple user access levels with password protection for optimal safety and traceability.
Modem for easy remote assistance anywhere in the world.

Options:
Multi-lane version.
Web tension control system for constant tension throughout reel unwind, regardless of the width and the type of material used (particularly recommended when using two reels of varied materials).
Auto-web guiding systems on each reel for an exact superimposition and continual alignment of both sides of the pouch. Reduces material loss during roll changes and adjustments and improves production quality.
Additional sealing/cutting module.
Straight or shaped rotary cutting tools, easily interchangeable.
Skip-seal device for peelable opening flap.
Thumb notch.
Different printing (ink-jet or thermal transfer) and labelling systems.
Vision inspection.
Automatic reject of any non-compliant pouches.
OCR print verification.
QR code detection for perfect traceability of products.
Shingling conveyor for stacking and counting products.
Automatic feeder systems.
Robot integration.
Further options on request.
DuPont™️ and Tyvek ®️ are trademarks or registered trademarks of E. I. du Pont de Nemours and Company or its affiliates.